Security Operations Center
Sikkerhed as a Service er det nye sort.
Få jeres egen it-concierge service
Desværre har cybersikkerhedsindustrien vist sig ineffektiv til at reducere organisatorisk cyberrisiko. Nye teknologier, nye leverandører og nye løsninger dukker op hvert år, men på trods af denne konstante innovation, ser vi fortsat højprofilerede brud i overskrifterne.
Alle organisationer ønsker at gøre et bedre stykke arbejde med at styre deres cyberrisiko, men den svimlende række af muligheder får ressourcebegrænsede it- og sikkerhedsledere til at spekulere på, hvordan de skal fortsætte.
Vi mener, at organisationer er nødt til at gennemføre tre kerneinitiativer for endelig at få den sikkerhedseffektivitet, de har brug for for, at afslutte cyberrisiko:
1. Optimér jeres eksisterende it- og sikkerhedsteknologi og tilhørende kontroller, og send al telemetri til en cloud-platform til lagring, berigelse og analyse.
2. Fokusér på den komplette sikkerhedsoperationsramme – identify, protect, detect, respond, and recover – for at være sikker mod trusler på tværs af angrebsoverflader: Slutpunkt, netværk, cloud, applikationer, identitet og mennesker.
3. Balancér dine cybersikkerhedsinvesteringer. Tilføj ekstern ekspertise for løbende at overvåge, gennemgå og forbedre din cybersikkerhedsposition. Arbejd med eksperter, der kender dit miljø godt nok til at anbefale strategiske handlinger, der vil gøre det mere modstandsdygtigt over for angreb og som kan styrke din sikkerhedsposition over tid.
Kan I svare ja til nedenstående?
Vil jeres virksomhed gerne hæve sikkerhedsprofilen, men har I den udfordring at det både er for dyrt at investere i de produkter og ressourcer der skal til for, at levere et internt 24/7/365 sikkerhedsoperationscenter?
Er I nogle af dem der har prøvet at købe en service, men alligevel oplever at den ikke dækker det, I troede, den dækkede? Og oplever I stadig at taxameteret tigger hurtigt, så snart I har brug for assistance eller rammer en begrænsning i servicen?
Har jeres virksomhed købt en masse produkter, og det eneste I har fået ud at denne investering er mere kompleksitet og flere røde lamper, som man ikke kan eller har tid til at kvalificere?
Har I været ramt af et Cyberangreb, og måtte søge hjælp fra eksterne eksperter blot for at opleve, at de sendte en meget stor faktura, men at I reelt ikke blev klogere på hvad der skete, og hvordan I sikrer, at det ikke sker igen?
Vil jeres virksomhed gerne vil have en service der skaber et reelt udbytte, og samtidigt gør det til en meget forudsigelig og konkurrencedygtig pris, uden pludselige hovsa regninger, så tag en snak med os om Arctic Wolf®.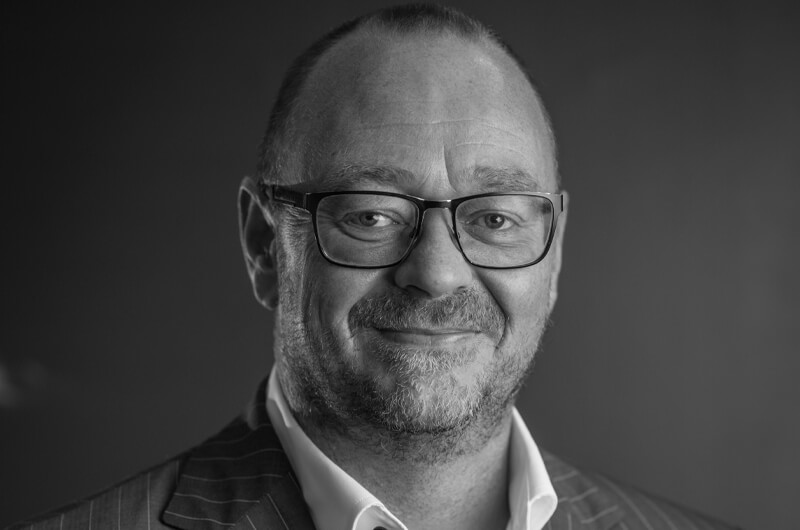 Torben Graversen
Hvis du vil vide mere om Arctic Wolf®, så skal du kontakte Torben. Han har et tæt samarbejde med producenten, og kan fortælle meget mere om opnåede resultater.
Torben er CEO i Loop Partners, og har ansvaret for den daglige drift i salgsafdelingen.
"Kunderne kommer ofte til os med forskellige behov på sikkerhedsområdet, og det er vores fornemmeste opgave at lytte til dem og forstå og sætte os ind i den opgave, de som virksomhed står overfor. Nogle skal bruge et komplet SOC-setup, mens andre har brug for et supplement til en eksisterende løsning. Vi oplever ofte at blive valgt til lige netop af den årsag, at vi ikke er firkantede og kommer kunderne i prædefinerede kasser".