Print smart, effektivt & sikkert.
Erfaringen tæller
Loop Partners Printing Solutions kan levere en bred vifte af markedets bedste løsninger indenfor kopi, print og dokumenthåndtering.
Vi har mere end 20 års erfaring. Det kommer dig til gode når den helt rigtige løsning skal planlægges og implementeres. Vi leverer den bedste og mest gennemskuelige løsning til en favorabel økonomi – lige fra tilbud til opfølgning og servicering.
Kom hele vejen rundt
Vi tilbyder vi vores kunder miljørigtige løsninger som returordninger på tonerpatroner samt blækbaserede printløsninger, der bruger mindre strøm og ikke udleder ozon. Det er både godt for miljøet samt for jeres "grønne" regnskab.
GDPR og sikkerhed spiller en større og større rolle i de fleste virksomheder. Vi kan optimere jeres printsikkerhed, og har et indgående kendskab til follow-me, kryptering af diske og datasletning.
Vi tilbyder altid vores kunder en gratis printanalyse der tager udgangspunkt i jeres løsning. Vi analyserer på strømforbrug, tonerforbrug, dækflade, supportkald samt leasingpriser og finder alle optimeringsmuligheder.
Vi kan også levere overvågningsværktøj til automatisk tonerbestilling, rightsizing, rapporter omkring forbrug, samt andre tilvalg der kan spare din virksomhed for tid og penge.
Service er en vigtig del af en virksomheds printløsning. Derfor har vi vores egen serviceteknikere. Det betyder at vi altid hurtigt og effektivt kan yde den bedste service for vores kunder.
Vi arbejder tæt sammen med en række af de bedste producenter i branchen, og vi er HP Gold Partner, Toshiba Partner, Epson Partner samt Lexmark Diamond Partner.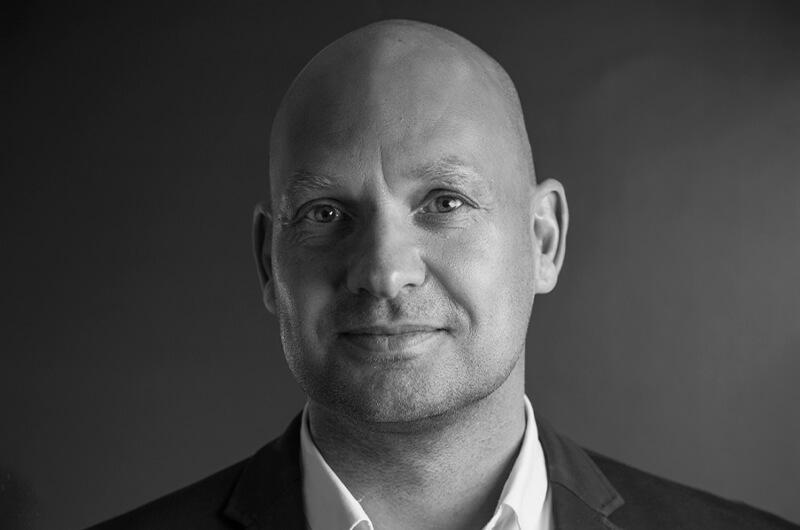 Henrik Prahl
Henrik Prahl er Sales Manager for Loop Partner Printing Solutions. Med mere end 20 års erfaring fra nogle af landets bedste producenter og forhandlere af printløsninger, får du ikke en mere dedikeret og professionel sparringspartner. Med sit team løser Henrik alle dine udfordringer på printområdet.
"Efter at have været ude og afsøge markedet, faldt valget på Loop Partners. De var meget hurtige til at reagere på vores behov, og ikke mindst til at komme med kompetente løsningsforslag. Vi var nemlig i den situation, at vi var under et tidsmæssigt pres med det nye setup, så reaktionsevne og fleksibilitet var også to meget vigtige faktorer. Og her må jeg bare sige, at vi følte os meget trygge over hele linjen".